Instead of Chilly Mountain tops, JLT picked bright, sunny beach for this year's training /family day.
On the Way in Bus
The sports club got a 44 seater to ferry us to Guoman. In the end, less then 20 peeps decided to take the bus. We had so much space on the bus that we could play chor tai dee on the bus. Hack, i think even mah jong was possible.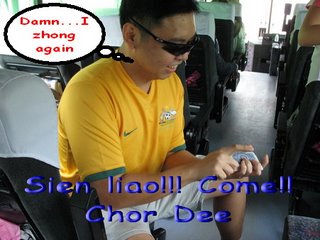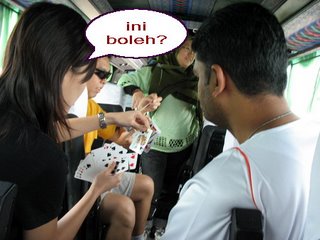 Arrive aledi...(pic took by Simone, I was busy throwing cards :D)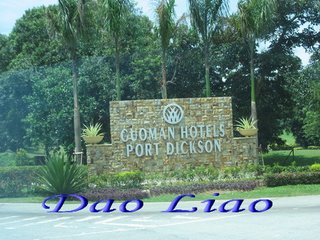 This cute little girl is the daughter of Jamal.....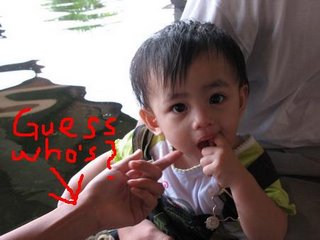 Tai Kar Cheh thinks she is so cute she can;t stop cuddling her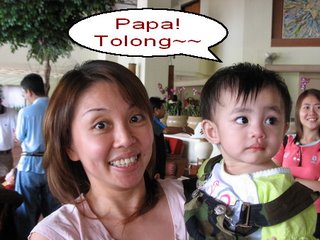 Handing out meal vouchers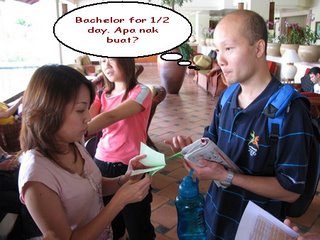 One for the album....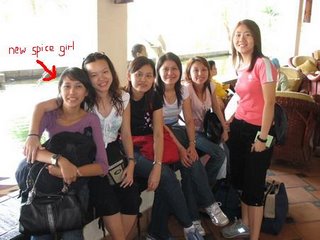 Of coz lar....the whole purpose of this trip is to give the staff of JLT some motivation through some classroom training lar....this time the training was not something specific like team work, stress management etc etc....instead it was something more general titled "Soaring Eagles" teaching us about life in general. Josh got some former bigshot from Shell named Victor as the trainer. Well, the training wasn't that bad....at least it was interesting and the speaker didn't made everyone sleep.
i think allen ang must be asking where is the photography....didn't have much time for those lar...here r 2 though.....but if u looking for sunset or sea view photos....look elsewhere...weather did not permit and the beach is so polluted it was really a turnoff....